Happy Sunday friends! I had a wonderful weekend celebrating my birthday that was this week and spending time with family and some friends. Saturday, I went out in Philly around Rittenhouse to do brunch and a little shopping with my friend Laura. We went to my favorite restaurant to do brunch in the city called Parc (if you ever go to Philadelphia you should definitely go there for brunch and get the quiche lorraine!). After some bellini's, we stopped by the Anthropologie. The Anthropologie in Rittenhouse is in an absolutely gorgeous building which makes it one of my favorite stores to shop in. While I was there I tried on the Bathing Beauty Dress and fell in love. At first I was not sure of the way the dress wrapped ,but I loved the pattern so figured it would be fun to see how it looked on. Well of course, it was adorable and I adored the vintage flare it had with the cute diving ladies print.  I was kinda bummed when I realized it was not 40% off like I thought it was but definitely a dress I will keep my eye on because it would be perfect for some upcoming showers.
We also went to Madewell which has the best spring clothes right now.
This dress in white is the perfect spring dress and I love the eyelet detail.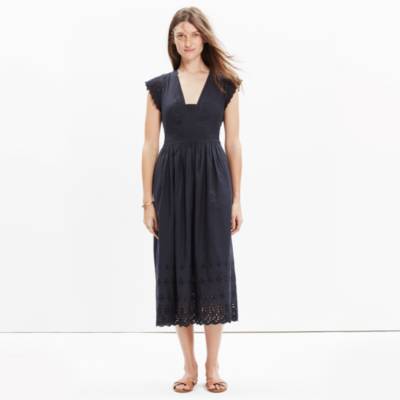 This striped off the shoulder top is perfect to run errands with on a weekend.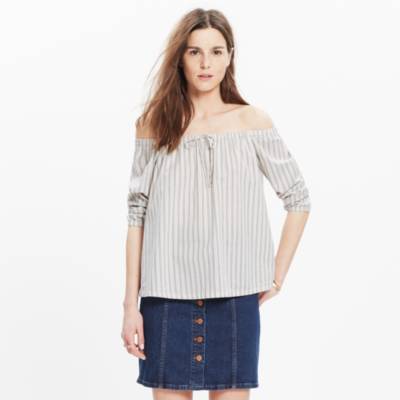 I love the gingham check and tassels on this top.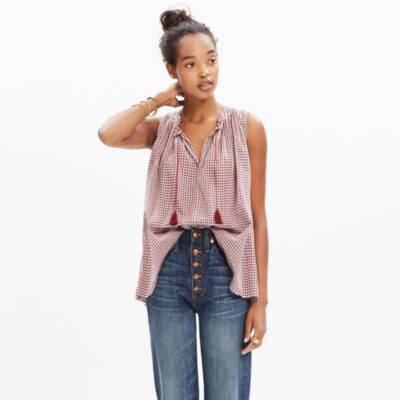 I am obsessed with this overall dress.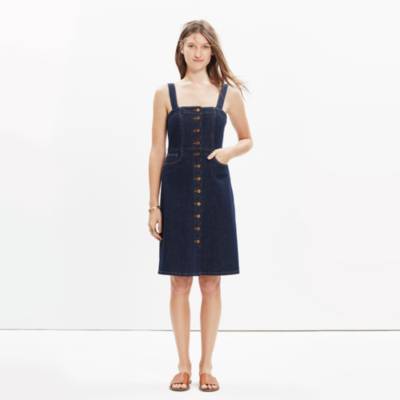 Finally, I think I need this coverup jumpsuit for the summer. I can see myself wearing it all the time.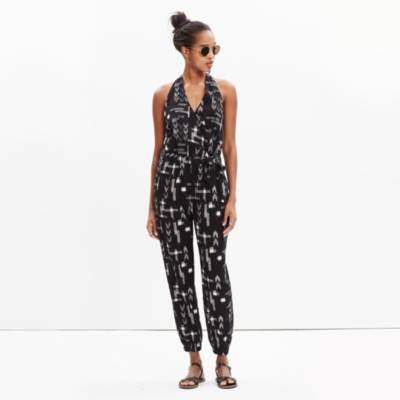 At night we went to a local BYOB that has delicious mexican food. I wore my new hm red dress I bought a couple weeks ago. It was the best deal ($20) and everything about it is perfect. I love the shade of red and the flow of the dress when you wear it.
I think the dress sold out online because I could not find it but you may be lucky and find it in store. If you do see it, buy it. I love it so much. This dress is also similar.
Hope everyone had the beautiful weather we did today! Looking forward to a great week ahead! Thanks so much for following along.
x.x. Lindsey